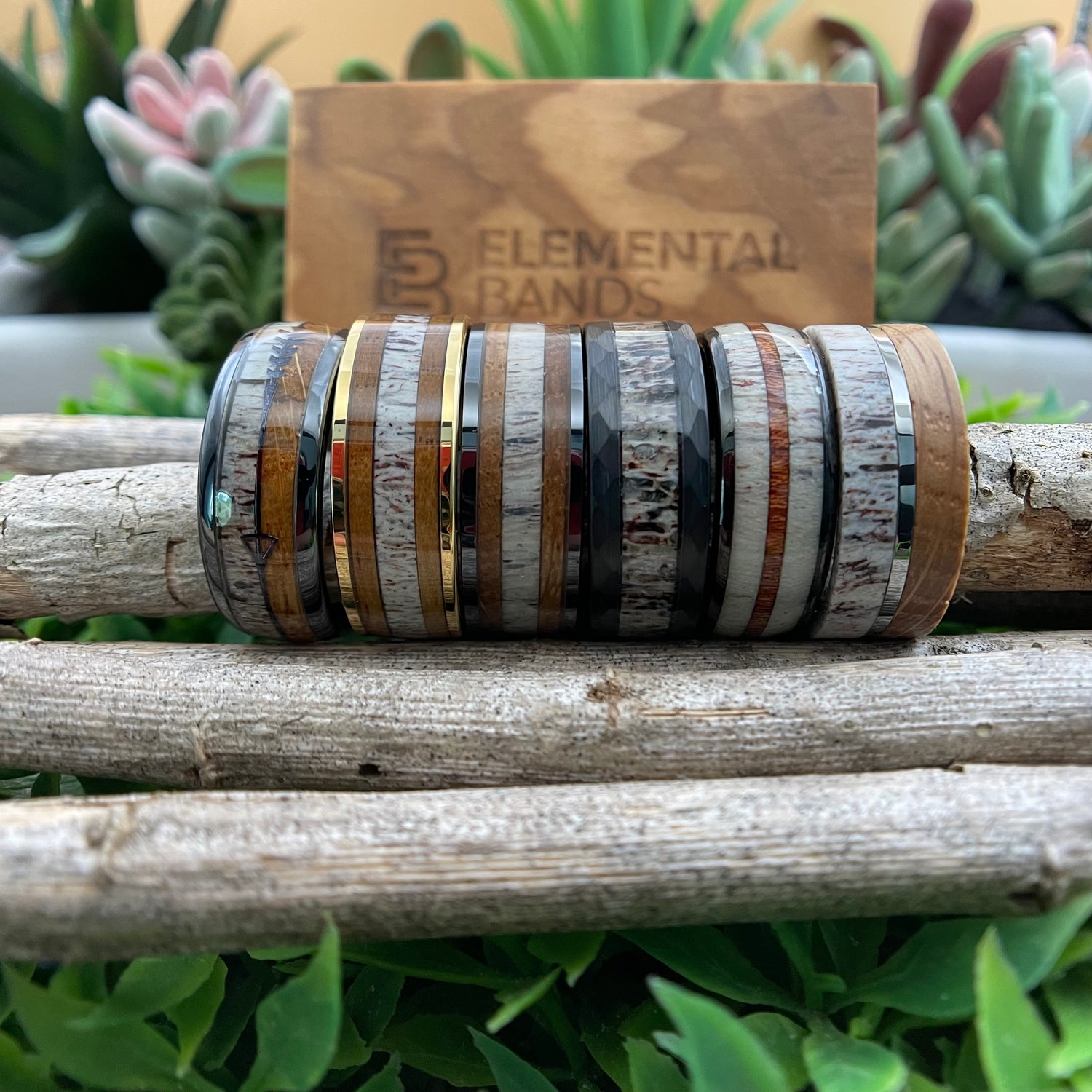 Unique Men's Wedding Bands
At Elemental Bands, we understand that your love story is as unique as you are. That's why we're dedicated to providing you with a stunning collection of men's wedding bands and unique tungsten rings that not only symbolize your commitment but also reflect your individuality.
Our commitment to exceptional quality, craftsmanship, uniqueness, and affordability sets us apart when looking for the perfect wedding band. Whether you're searching for a timeless men's wedding ring with a classic design or seeking something truly extraordinary and distinctive, you'll find it here at Elemental Bands. If you can't find the perfect ring, we offer fully customized tungsten rings.
We offer a wide variety of rings ranging from tungsten carbide, titanium, ceramic, whiskey barrel, rings with wood, meteorite, dinosaur bone, opal, and more!
All of our rings come with a full 1-year warranty, 30-day return policy, and free shipping.
Shop Legendary Rings
Shop Our Men's Wedding Bands Collections
Moissanite Engagement Rings